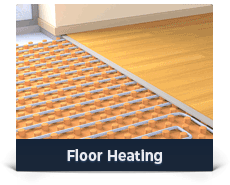 Most heating systems create 'convective' heat - they heat the air to keep you warm. However in-floor heating systems provide a radiant heat - they heat you and your furniture directly, you walk on the source of the heat. Interestingly, because warming air is an inefficient way to transfer heat, radiant in-floor systems can be run at lower temperatures to produce the same feeling of warmth. And on cold winter mornings, it's a very cozy way to heat your home.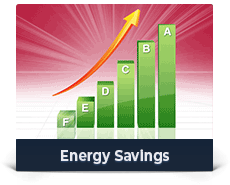 The systems work by piping warm water from your boiler around pipes laid in or underneath your floor. Some other advantages are that there is no moving air or blowing dust (a potential source of allergy problems), it's a comfortable heat (the air isn't dried), it's quiet and reliable, and it's completely adjustable from your central controls.
Rodenhiser is experienced at planning and installing hydronic in-floor heating systems. Our professionals can design the system appropriately for your home to find the right balance between heating capacity and energy efficiency.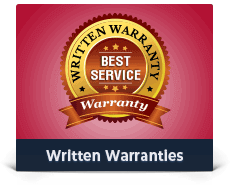 All workmanship is guaranteed and the pipes carry a 25 year warranty from the manufacturers. It's also more affordable than you might expect - homes of all sizes can benefit from radiant heating, and Rodenhiser offer a variety of financing options to approved applicants.
So if you are considering in-floor heating for your home, speak to Rodenhiser toll free and ask about what might be a great solution for your home and your family.
Call Rodenhiser toll FREE today at 1-800-462-9710.