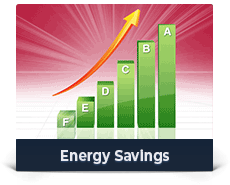 Rodenhiser has been helping with residential home comfort in Massachusetts for 90 years - and we can help show you the very latest technology and maintenance methods to minimize your energy consumption.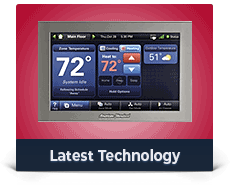 We are authorized dealers for some of the most energy efficient systems on the market. We are authorized dealers for the high efficiency Carrier Infinity 96 Gas Furnace with up to 96.6% AFUE, the Carrier Infinity 21 with up to 21 SEER efficiency, and Buderus 'Blue Flame' Boilers.
Here are some possible ways that you can save:
1. THE LATEST HIGH EFFICIENCY SYSTEMS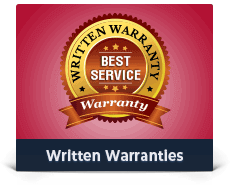 For both furnaces and central air conditioning systems - the latest technology is far more efficient than even the best systems from ten years ago. Modern Energy Star rated furnaces and air conditioning units can contribute to significant reductions in energy consumption, and thus in electricity and gas costs. How much you can save will depend on your existing system, the size of your home, and the amount of time the house is typically inhabited in an average week. Rodenhiser can help estimate your possible savings, and show you some of the most efficient systems on the market. Not only that but we offer financing to approved applicants, which means you can make energy savings today without the full up-front investment. Rodenhiser's professional installation will also work to maximize the potential savings.
Amongst the latest systems that Rodenhiser can advise upon and install are:
AMERICAN STANDARD PLATINUM 95 FURNACE
With up to 97.3% AFUE efficiency consider the American Standard Platinum 95 Furnace.
AMERICAN STANDARD 21 SEER CENTRAL AIR
With up to 21 SEER efficiency, we can help with the American Standard AccuComfort™ Variable Speed Platinum 20 Air Conditioner.
BUDERUS BOILERS & UPGRADES
Including high efficiency 'blue flame' models, and efficiency upgrades to existing installations. Read more in our Buderus boiler brochure here (pdf, opens in a new window) (Some systems are eligible for rebates from several MA gas utility companies - call for details).
2. TUNE-UP YOUR EXISTING SYSTEM
It's no surprise that if you want to get the best out of your system you want it to be running at optimum efficiency. A full system tune-up from Rodenhiser can not only help maximize your system's energy efficiency, but it can also prove a useful source of preventative maintenance to help avoid potential future problems and breakdowns when you need the system most. Call Rodenhiser to schedule a system tune-up for your system today.
3. SWITCH FROM OIL
A lot of owners of oil-based heating systems are experiencing exposure to the speculation on the oil market at the moment, which might make this a good time to look into switching over your heating system to another source of energy, while at the same time upgrading to a more efficient modern system. Rodenhiser can show you some of the latest gas furnace, gas boiler, and high efficiency heat pump systems.
4. HOME ZONING
Many heating and cooling systems work to heat the entire home when perhaps not all the rooms need to be heated or cooled to the same temperature. Home zoning could be a possible upgrade for your system that saves you on unnecessary heating and cooling, as well as giving different family members more control of their individual room comfort needs.
5. THERMOSTAT UPGRADES
You can put more control of your heating and cooling system with a programmable thermostat upgrade that not only makes it easier to set the required temperature more accurately, but it also makes it possible to save on your energy consumption, for example by programing it to turn off while you are at work, and then to come back on before you return - that way you don't have to heat or cool your home to make sure you return to a comfortable home temperature.
For all your energy savings questions for your heating and cooling in Massachusetts, speak with the experts at Rodenhiser today.