Heating And Air Conditioning Services: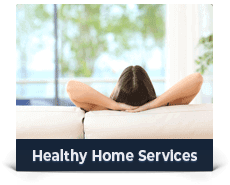 Indoor Air Quality:
We spend nearly 90% of our adult lives indoors. Most of that time may be with our loved ones, who we want to keep healthy and safe. * According to the EPA and the American Lung Association, indoor air can be up to ten times more polluted than outdoor air*. That's because every home generates and traps millions of potentially harmful airborne particles, pathogens and gases that are constantly breathed and absorbed by everyone in the home.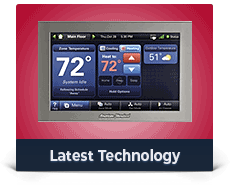 There are many services Rodenhiser can offer to improve your indoor air quality:
Heating and Air Conditioning System Checks:
Our annual system checks include replacement of standard air filters for forced hot air heating systems and air conditioning systems. Dirty air filters not only contribute to poor indoor air quality, but it makes your HVAC system work harder which reduces efficiency and increases fuel costs.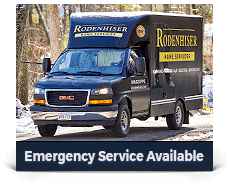 MERV Rated Filters:
MERV is an acronym for Minimum Efficiency Reporting Value which was developed by the American Society of Heating, Refrigeration and Air Conditioner Engineers, ASHRAE. The MERV value represents a performance indicator for an air filter from the beginning to the end of the filter's life. The highest MERV value available is 16 and the lowest is 1, in this case the higher the value the more efficient the filter will be in trapping airborne particles. If you want to increase your home's indoor air quality, Rodenhiser can offer guidance on higher quality air filters beyond the standard to measure.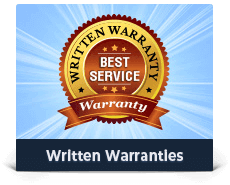 Whole Home Air Purification Systems:
Interested in the highest quality air circulation for your home? We specialize in whole home air purification systems commonly used across medical facilities but can also be offered in residential homes. These systems not only filter out pathogens but kill them and are installed within your HVAC system ensuring a whole home solution.
Whole Home Humidifier Systems:
A lack of moisture in the air can dry out your nasal passages, leading to irritation of the skin, eyes, nose and mouth and may even exacerbate respiratory illnesses. Installing a whole-home humidifier for your heating and cooling system can help clear your sinuses, moisturize your nasal passages, and improve your breathing. Adding moisture to your air is optimal for your health. Whole-home humidifiers help minimize your risk of illness as viruses and bacteria do not thrive in moist air.
Duct Cleaning/Duct Sealing:
The ductwork within your home is how air is distributed. As dust, dander, and air contaminants build up in your ducts, it can be picked up by the passing air and be distributed throughout your home. Duct cleaning will help ensure your ductwork and air are clean. Leaky ductwork not only leaks air out - untreated and unclean air, dust, insulation particles and other contaminants from crawlspaces and the attic can be pulled into the duct system and circulated into your home. This could aggravate existing asthma and allergy problems.
Rodenhiser's experts can help ensure your ducts are clean and not contributing to poor indoor air quality.
Ventilation fans
Bathroom ventilation fans play an important role in your home's bathroom! Cleaning your bathroom fan at least once a year or when visibly clogged will help to avoid fire hazards as well as extend the life of your fan. It will also allow the fan to more efficiently remove damp air out of the room which otherwise could get trapped, causing mold and mildew.
Kitchen ventilation fan upkeep is similar. It is suggested that you clean your kitchen fan at least once a year, this process varies depending if your fan is ducted or not. It is important to maintain the health of your kitchen fan to ensure it is efficiently removing steam that may bring moisture causing mold and mildew, unwanted lingering cooking smells, heat, fumes, airborne grease and combustion products.
While cleaning the outside surfaces of the fans is generally straightforward, it is best to contact a professional to clean the inner vents properly.
Plumbing/Water Quality:
From the water we drink to the bathroom and kitchen faucets, sinks, and toilets, modern technology has allowed us to make many advancements to help keep your family safe. Rodenhiser's plumbers are experts and available to install the services and products below.
Plumbing System Maintenance Checks:
Rodenhiser Home Services offers annual plumbing system maintenance checks. Your plumbing system maintenance check includes a cleaning of your water heater, a full evaluation of pipes, faucets, toilets throughout your home, as well as the dishwasher, washing machine, and dryer. You will be alerted to any safety hazards within your plumbing system, areas of corrosion, and possible future leaks.
Touchless Faucets:
A hands-free faucet is a common sight in many commercial settings, namely in restaurants and in retail restrooms. But did you know that hands-free faucets are becoming a more popular choice for residential use as well? Hands-free faucets have many benefits for you to consider; conserving water, preventing germs, and easy to clean! Rodenhiser can install or recommend any number of brands or models that will fit your current home setup.
Whole Home Water Filtration Systems:
Whole home water filter systems are some of the most popular filtering solutions currently used throughout the country. These systems are so popular because they're effective and produce high-quality water.
Electrical/Smart Equipment:
Your home's electrical health can be critical to keeping you and your family safe. Electricity powers critical home systems like your heating, air conditioning, and plumbing systems. It also powers your refrigerator and freezer to keep your food from spoiling. Rodenhiser offers a wide range of services and systems to not only monitor your home's safety but also ensure you have reliable power no matter the situation.
Electrical System Checks:
Rodenhiser Home Services offers annual electrical system safety checks. The electrical system safety check includes a comprehensive check on the condition of your home's wiring, outlets, lights, ceiling fans, and electrical panels. It also includes replacement batteries for carbon monoxide and smoke detectors as well as identifying any electrical fire safety hazards in your home.
Carbon Monoxide & Smoke Detectors:
When it comes to smoke and carbon monoxide detectors there are multiple options for your home. If you have standard battery-operated detectors, it is generally recommended that the batteries are replaced at least every 6 months and the actual detector replaced every 7-10 years, but it is important to check the specific product for the manufacturer's lifetime.
If you do not want the hassle of battery replacement every 6 months, there are other options. There are battery detectors that have a lifespan of 10 years, after those 10 years pass the whole detector is replaced. Many of these detectors also have the options to be wirelessly interconnected. Rodenhiser can help replace or install detectors.
An alternative to battery operated detectors is to hardwire your detectors into your home, this will allow all detectors to beep when there is a detection in any room of the house. Although the detectors are wired to the home, they still require replacement every 10 years.
Generators
When it comes to New England's unpredictable weather, nothing beats the peace of mind of having a whole home generator. Adding a whole home automated generator will allow you to be prepared for any power outages. Having a whole home generator will eliminate the worry of losing food in your refrigerator, heat or any other power supplied feature in your home during a power outage.
Surge Protectors
A surge protector is a valuable asset to have in your home. It protects all your electronic valuables that are plugged into an outlet including appliances!
Smart Products
Smart Thermostats
Smart thermostats give homeowners the ability to connect to an app which gives you control of your heating and cooling system. This has several safety benefits. You can be alerted on your phone any time your home's temperature rises above or below pre-set temperatures. If your heating or air conditioning system experiences a breakdown while you are away from home, you can quickly take action to alert a Rodenhiser Home Services repair technician before you are at risk for frozen pipes or high humid temperature inside your home. Also, using your personal mobile device to adjust the thermostat means you can limit physically touching the thermostat. It is now a hands-free device; some smart thermostats are even compatible with voice technology.
Security Cameras
Security cameras are a good way to protect you and your family. Smart cameras allow you to connect to other smart products in your home and apps. Many apps give you the opportunity to view activity in real time so you can react immediately if necessary. This can be reassuring if you have children at home, if you live alone or if you just want to monitor activity on your property.
Looking for more?
If you have any additional questions or concerns pertaining to your home's health and safety, please feel free to contact us anytime.