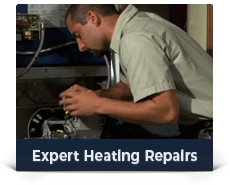 With 90 years of delighted clients and experience, and a total commitment to providing you with a convenient, on-time and professional heating service, you can trust Rodenhiser when you need reliable and trustworthy installation. Best of all, when you choose Rodenhiser your satisfaction is guaranteed - all the work will be completed to your satisfaction. To read more about the benefits of choosing Rodenhiser for your heating service and repair, click here:
1. All makes and models - oil, gas, hot water and hot air!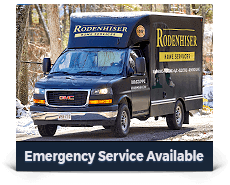 We can repair and service every kind of heating system.
2. Convenient, on-time service
Convenient windows for regular service appointments scheduled Monday through Saturday. Emergency service is available for night and weekends.
3. Satisfaction guaranteed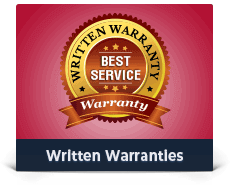 4. Work backed by solid warranty
5. Heating Repairs
When you have problems with your heating system, Rodenhiser can help with expert diagnosis and professional repairs as fast as possible. With vast experience in repairing all brands of boilers and central comfort systems, when you choose Rodenhiser you can be sure that the job will be done right. Emergency service is also available.
Call Rodenhiser toll free today at 1-800-462-9710.
6. Heating Service
Periodic maintenance is an important part of keeping your heating system running properly, preventing common causes of breakdowns, and is required to protect the manufacturers warranty. Rodenhiser can help with a comprehensive and affordable inspection and maintenance overhaul of your boiler or furnace. Not only can it help to avoid unwanted breakdowns in winter, regular service can help it run at maximum efficiency - minimizing your on-going energy costs and reducing the load on the system to improve its longevity.
If your system uses ducted air, your system may also benefit from having your ducts inspected and cleared.
You can help avoid costly breakdowns and repairs by scheduling regular service of your heating system with one of our maintenance plans. Read about the benefits and your maintenance options here (11MB pdf, opens in a new window).
For the best in heating maintenance for your home, speak to Rodenhiser for great on-time service with a firm up-front price. Call today.
7. Heating Upgrades
There may be several upgrades available to your system, including air quality improvements, zoning, better controls and easier-to-read thermostats. If you are interested in upgrading your heating system, simply call and ask about some of the options that might be available to you.
"Nice people... Great service"®
Whatever your heating needs, Rodenhiser can help with expertise and a genuine dedication to giving you great service. After 90 years working in the Route 495 / 128 area, our reputation depends upon it. So for all your heating maintenance call Rodenhiser toll free today at 1-800-462-9710.